by Andrew P. Napolitano
LewRockwell.com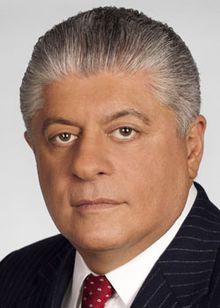 The bad legal news for Hillary Clinton continued to cascade upon her presidential hopes during the past week in what has amounted to a perfect storm of legal misery. Here is what happened.
Last week, Mrs. Clinton's five closest advisors when she was Secretary of State, four of whom remain close to her and have significant positions in her presidential campaign, were interrogated by the FBI. These interrogations were voluntary, not under oath, and done in the presence of the same legal team which represented all five aides.
The atmosphere was confrontational, as the purpose of the interrogations is to enable federal prosecutors and investigators to determine whether these five are targets or witnesses.