by Charles Hugh Smith
Of Two Minds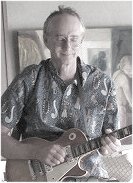 Technologies such as the blockchain are enabling alternative ways of creating and distributing money outside central banks and states.
If we don't change the way money is created and distributed, we will never change anything. This is the core message of my book A Radically Beneficial World: Automation, Technology and Creating Jobs for All.
The Panama Papers offer damning proof of this: increasing concentrations of wealth and power that are free of any constraint (such as taxes) is not just the consequence of centralized money and state power–this inequality is the only possible output of centralized money and state power.
Here is a graphic portrayal of just how concentrated global wealth really is: the top .7% (less than 1%) own 45% of all global wealth, and the top 8% own 85%.