by Charles Hugh Smith
Of Two Minds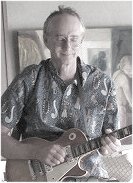 The FX market is about to blow up in the Fed's face, and there's nothing they can do about it.
Foreign exchange (FX) is a zero-sum game: if one currency weakens, another must strengthen. Since the value of a currency is relative to other currencies, all currencies can't weaken together: at least one currency must strengthen as others weaken.
That one strengthening currency has been the U.S. dollar (USD) since mid-2014. The USD has strengthened by 20%, while the Japanese yen and the euro weakened by 20%. Many developing-economy currencies (rand, peso, real, etc.) have fallen off a cliff, suffering 40% to 50% (or even more) declines against the U.S. dollar.