by David Stockman
David Stockman's Contra Corner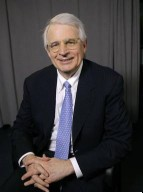 Every day there is more confirmation that the casino is an exceedingly dangerous place and that exposure to the stock, bond and related markets is to be avoided at all hazards. In essence the whole shebang is based on institutionalized lying, meaning that prouncements of central bankers, Wall Street brokers and big company executives are a tissue of misdirection, obfuscation and outright deceit.
And they are self-reinforcing, too. As we indicated in our post over the weekend (The Keynesian House Of Denial), it's all definitional by the lights of today's central bankers and their Wall Street camp followers. Since the former are busy "accommodating", massaging and "stimulating" economies all around the world—- bad things like recessions and stock market busts just can't happen.