by Michael J. Ballanger
The Gold Report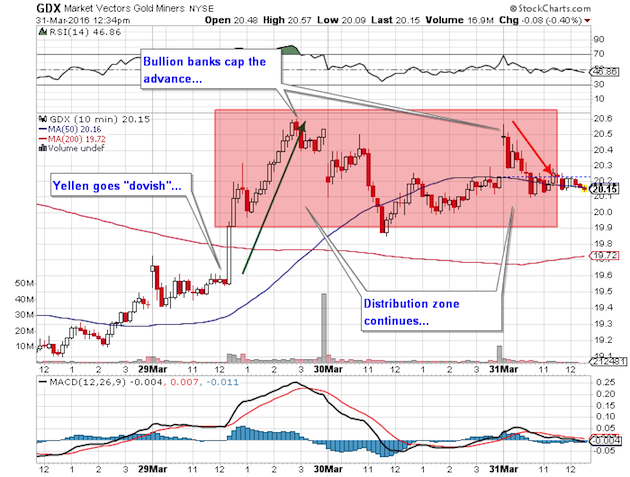 This week's Gong Show in the global financial markets reminds me of the early 1980s before the advent of the Internet or online trading or blogs and especially before 30-something financial "advisors" were allowed to go on the national (and international) airwaves or Internet websites and babble on for what seem like days how "The Fed has our back!" as an excuse for buying stocks at 23 times forward earnings.
Back then, at 4:15 every Friday night, there would be a line-up of brokers and analysts (even the janitor) next to the old teletype machine (I am imagining more than a few raised eyebrows among the kids out there as they quickly Google search "teletype machine" on their Smartphones while sipping a $10 cup of fancy-ass coffee) in expectation of the all-important "Money Supply" numbers that everyone supposed was going to give them a hint as to when interest rates would start to decline from 16%-plus nosebleed levels of the early 1980s.
Today, it's essentially the same except the teletype machine has been replaced by Janet Yellen and the ribbon of paper giving us the money supply figures is now Janet Yellen's tongue giving us the all-omnipotent clues to the "hawkish-dovish" leanings of the U.S. central bank.