by Swansy Afonso, Rajesh Kumar Singh, and Archana Chaudhary
Bloomberg.com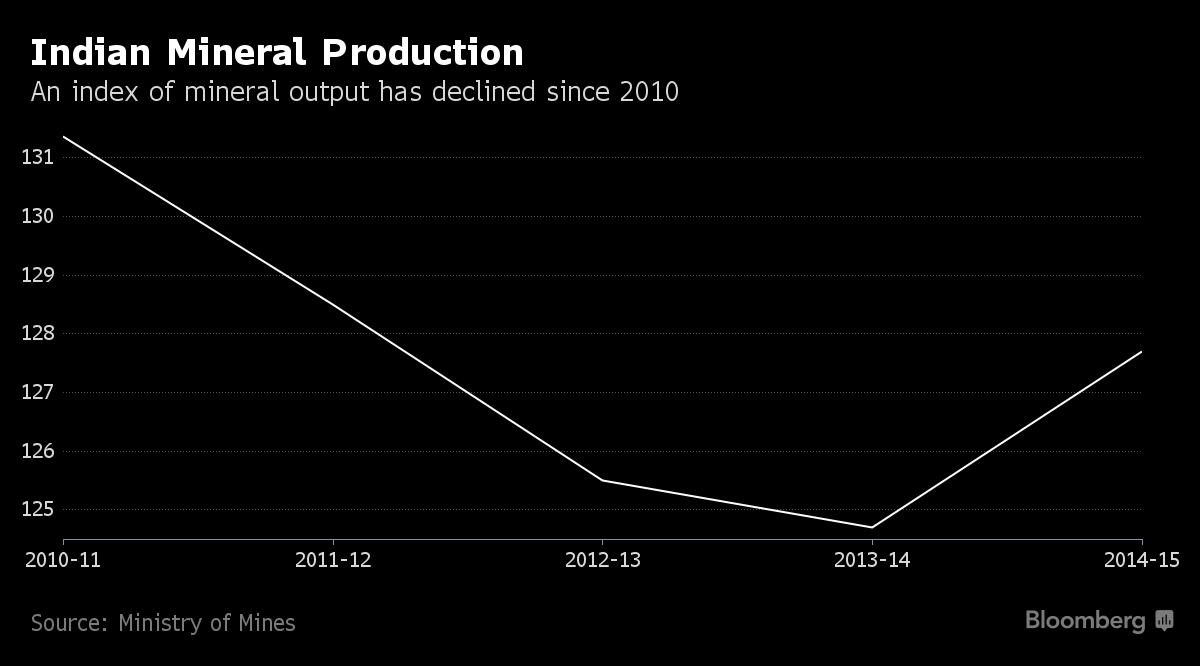 After more than a decade struggling to cut through red tape to mine gold in India, Sandeep Lakhwara could be forgiven for thinking things couldn't get much worse. Then they did.
Following a policy change last year, explorers such as Lakhwara's Deccan Gold Mines Ltd. now have to bid in auctions for the right to mine deposits they find. He argued that leaves little incentive to scour the world's seventh-largest land mass for minerals and metals.
"You could go and look for the deposits and once you identify the deposits the government will auction them off to anybody else," Lakhwara said. "Why would anyone be going to do exploration then?"