by David Goldman
CNN Money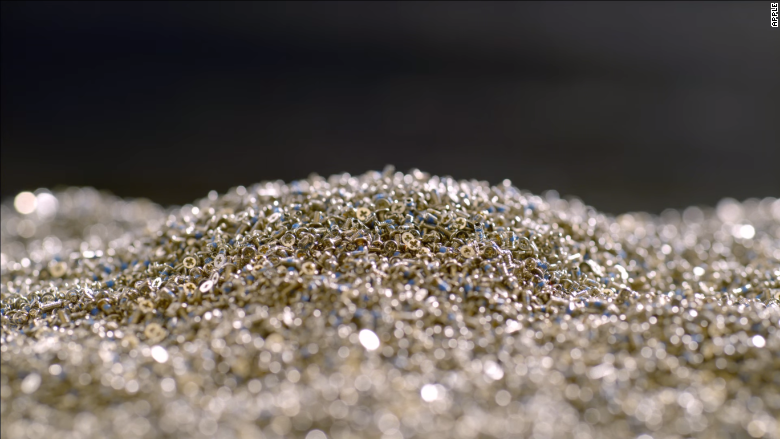 As if Apple needed the cash, the company has discovered a way to make tens of millions of dollars off of old, broken, unwanted iPhones.
In its annual environmental report released this week, Apple said it recovered 2,204 pounds (more than a ton) of gold from recycled iPhones, iPads and Macs last year. That's $40 million worth.
Gold is used in consumer electronics because it is highly averse to corrosion and an excellent conductor of electricity. Silver is actually the best conductor, but it corrodes easily. Copper is super-cheap, but it moves electrons too slowly for some of the most important computing tasks.