by Claire Boston and Carol Ko
Bloomberg.com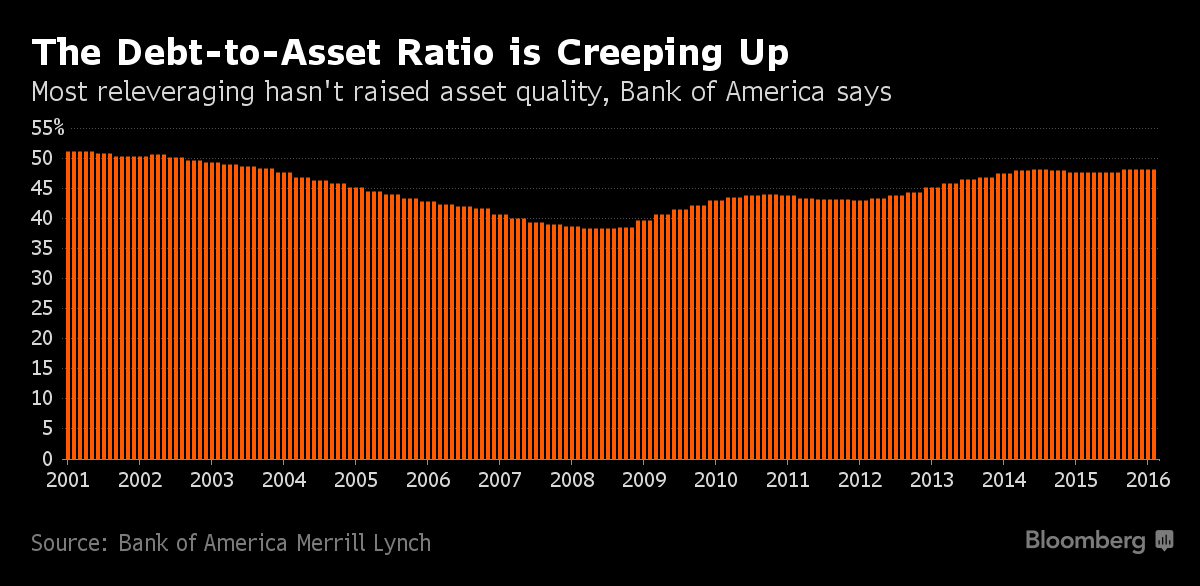 When the next corporate default wave comes, it could hurt investors more than they expect.
Losses on bonds from defaulted companies are likely to be higher than in previous cycles, because U.S. issuers have more debt relative to their assets, according to Bank of America Corp. strategists. Those high levels of borrowings mean that if a company liquidates, the proceeds have to cover more liabilities.
"We've had more corporate debt than ever, and more leverage than ever, which increases the potential for greater pain," said Edwin Tai, a senior portfolio manager for distressed investments at Newfleet Asset Management.