from Financial Survival Network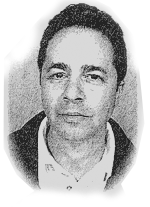 Rick Ackerman has been trying to figure out the current market. It's almost counter-intuitive. Things that would historically make the market tank seem to have the opposite effect now. Prosperity and wealth cannot generate prosperity. Funny money is not the answer. The real economy is still in the dumper as Rick put it. China has 10 years of adjustment before it's economy becomes more balanced, but it could take 20-30 years for the world economy to come back.
Click Here to Listen to the Audio
Sign up (on the right side) for the instant free Financial Survival Toolkit and free weekly newsletter.