by Paul Guedes
The Gold Report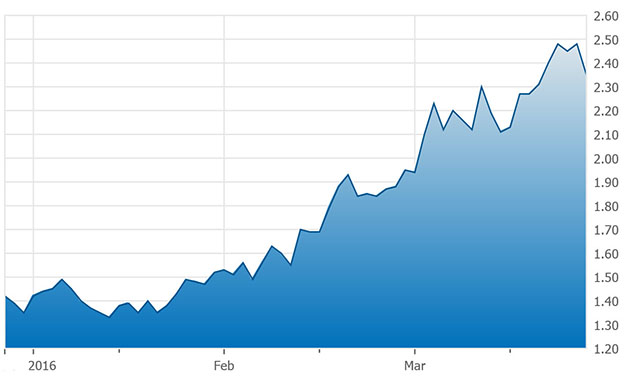 Newmarket Gold's shares have appreciated 75% since the beginning of 2016, but CEO Douglas Forster believes that is just the beginning. The company's storied founders have set their sights on making Newmarket the next high-quality mid-tier gold producer. In this interview with The Gold Report, Forster puts forth his vision of how, starting with the acquisition of Crocodile Gold, he will make that happen.
The Gold Report: Newmarket Gold Inc. (NMI:TSX) has a significant, well-known team with a strong track record. What brought all of you together?
Doug Forster: The founders of Newmarket Gold are friends. We decided it would be great to work together on a mining opportunity. After gold dropped about $100/ounce ($100/oz) one day in April 2013, we agreed that we had not seen valuations for gold assets at this level for many years. So we decided Newmarket would acquire gold-producing opportunities, and our strategy would be to roll up quality gold production assets.