by Charles Hugh Smith
Of Two Minds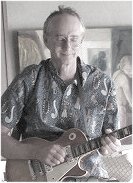 Once the Oligarchy is above the law, the Republic is already dead.
To paraphrase Ernest Hemingway: How did you lose your Republic? Two ways, gradually and then suddenly. The Romans experienced this when their Republic was extinguished by Empire.
The erosion of the Republic was gradual: slowly but surely, the lower classes' representation in governance was curtailed; the Oligarchy of the wealthy and powerful cemented their privileges at the expense of the many; Oligarchs rose above the laws that were supposed to apply to all, and executive power was consolidated in top administrators and the wealthy at the expense of the Senate.
When Caesar crossed the Rubicon with his army to seize control of Rome, the Roman Republic ceased to exist. Gradually and then suddenly: this is how Republics become Empires.