by Luzi-Ann Javier
Bloomberg.com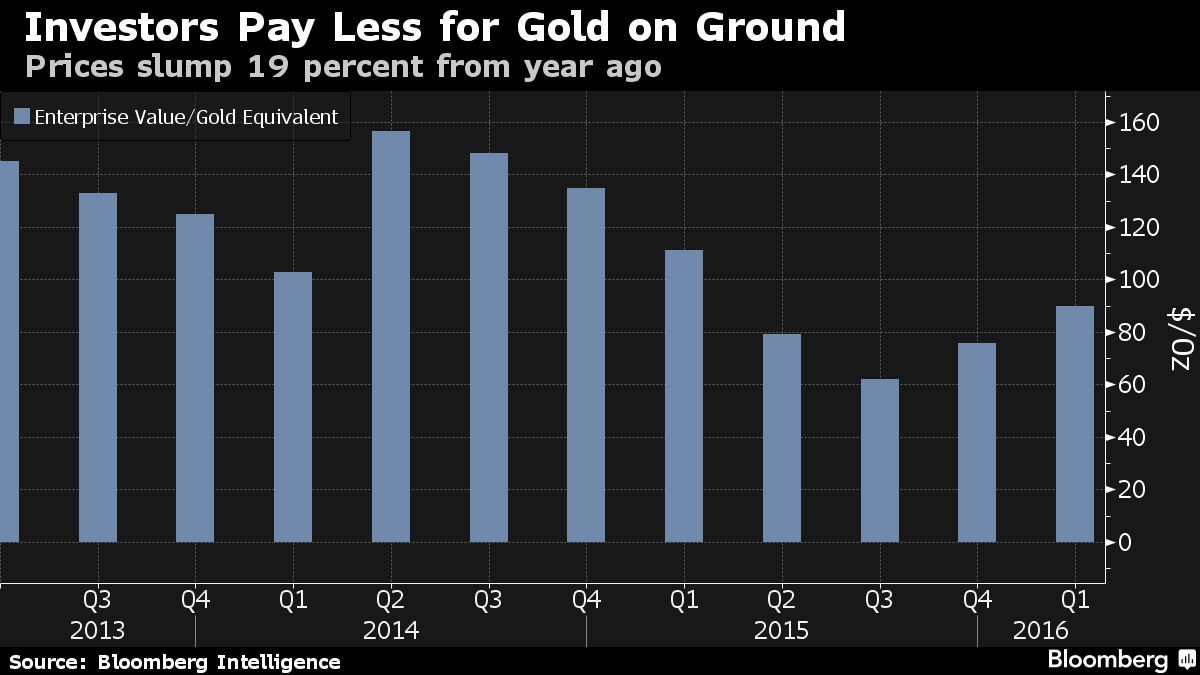 Gold-mining companies that are seeing their shares surge the most in decades are still cheap, based on historic measures of their reserves.
[…] An index of large producers, including Barrick Gold Corp. and Goldcorp Inc., has gained a whopping 87 percent in the past three months, more than four times the gold-price rally. That's after three years of slumping prices made miners leaner, meaning more of the bullion gains flow through to their bottom lines.
While the rally has made shares expensive by traditional valuation metrics such as future earnings, they are still 19 percent cheaper than at the same point last year based on the value of their gold reserves, according to data compiled by Bloomberg.