by Charles Hugh Smith
Of Two Minds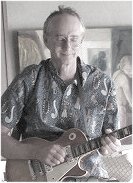 Cheap imports, offshoring of production and the global expansion of financial markets have driven U.S. corporate and financial profits to unprecedented heights.
Globalization (a.k.a. "free" trade) has become an election issue for two reasons: many voters blame "free" trade with China and other nations for job losses in the U.S. and rising income inequality as globalization's "winners" in the U.S. outpace its far more numerous "losers."
A recent article in the New York Times looks at the issue from the perspective of recent economic studies: On Trade, Angry Voters Have a Point (via Lew G.)
The case for globalization based on the fact that it helps expand the economic pie by 3 percent becomes much weaker when it also changes the distribution of the slices by 50 percent.