by Craig Torres
Bloomberg.com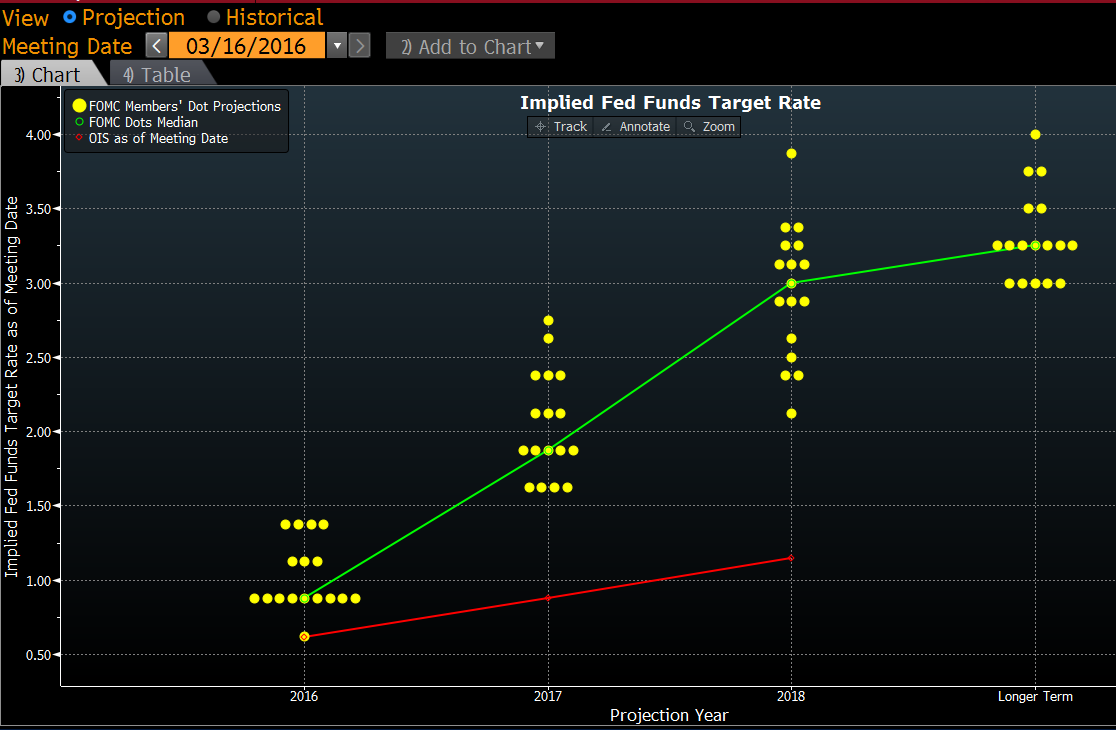 Since the day they were unveiled in January 2012, the Federal Reserve's interest rate forecasts have been criticized for taking on too much importance and become fodder for mockery in financial markets.
Now, officials are trying to adjust that signal while preserving transparency. One problem: The quarterly forecasts — arranged in a so-called dot plot where the little circles represent each Fed officials' projection for the appropriate level of the benchmark federal funds rate — become stale as new data arrive. Yet they remain out there as the Fed's best guess about future policy.
What's more, financial markets often disagree with the dot plot, exposing a gap in communication that can be costly. Market perceptions of the central bank's intentions help set rates on everything from government bonds to mortgages and car loans, and the Fed wants investors to understand how their views change with new information. The dots can't do that.