by Charles Hugh Smith
Of Two Minds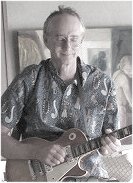 In the age of automation, what's scarce are problem-solving skills.
Readers responded positively to my recent essay on the emerging economy and jobs: A Teachable Moment: to the Young Person Who Complained About Her Job/Pay at Yelp and Was Promptly Fired
Many young people are stuck in the purgatory of minimum wage and/or part-time jobs: that raises the question: how do you get out of minimum-wage purgatory?
The conventional answer is, "get another college degree." Perhaps this once had some value, but this now yields rapidly diminishing returns due to supply and demand: everyone else seeking an escape from low-wage/part-time purgatory is pursuing the same strategy, so there is an oversupply of over-credentialed job seekers.