by John W. Whitehead
The Rutherford Institute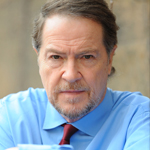 "In that dramatic scene on Calvary's hill three men were crucified. We must never forget that all three were crucified for the same crime — the crime of extremism. Two were extremists for immorality, and thus fell below their environment. The other, Jesus Christ, was an extremist for love, truth and goodness, and thereby rose above his environment. Perhaps …the nation and the world are in dire need of creative extremists." — Martin Luther King Jr.
Just as police states have arisen throughout history, there have also been individuals or groups of individuals who have risen up to challenge the injustices of their age.
Dietrich Bonhoeffer risked his life to undermine the tyranny at the heart of Nazi Germany.
Aleksandr Solzhenitsyn challenged the soul-destroying gulags of the Soviet Union.
Martin Luther King Jr. called America on the carpet for its color-coded system of racial segregation and warmongering.