by Charles Hugh Smith
Of Two Minds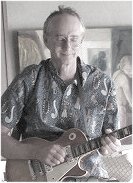 What no financial analyst dares confess is the corporate profits they cheer every quarter have come at a cost that many Americans will soon be unable to bear.
If you work for Corporate America in a managerial or professional capacity, you know all about burnout, because you see it all around you or are experiencing it yourself. Readers describe what they are seeing in the top ranks of S&P 500 corporations, and the stories (anonymous because everyone knows the truth will get them fired/blacklisted) are all about the high personal costs of earning big paychecks by making the numbers–not just revenue but the all-important profits that power the multi-trillion-dollar valuations of U.S. corporations and the stock market that glories in their magnificent and ever-growing profits.
Corporate America depends on this class of workers to reap its stupendous profits: the attorneys, physicians and nurses who churn out the billable work; the CPAs who either cook the books or look the other way when others rig the books to make the company look more profitable than it actually is; the managers who squeeze the line workers to produce more;