from Financial Survival Network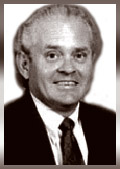 Ned Schmidt joined us today amid a back drop of exploding debt bombs around the world. Just when you thought it was safe to sell a Swiss Franc short, the Swiss National Banc goes and ends the Euro Peg and all Hell breaks loose. And it's going to get a lot worse before it gets better. Other counties with pegs are going to see those get broken too. Pegs never work in the long run. Ned's looking forward to some good action in the ag-commodities and some ag stocks as well. But the real action is going to take place in gold and silver. He likes the GDX and thinks the GDXJ may be getting ready for a break-out as well. Take a look and decide. The charts look sweet!
Click Here to Listen to the Audio
Sign up (on the right side) for the instant free Financial Survival Toolkit and free weekly newsletter.