by Mac Slavo
SHTF Plan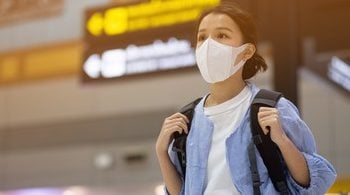 The State Department is telling people they want us locked up and detained in their homes forever under their complete totalitarian control. They have updated their "COVID-19 restrictions" on travel telling 80% of the world: Do NOT travel!
This will not end until we stop acquiescing like the slaves they think we are. As long as we continue to bow to these psychopaths and obey their edicts, they will issue more edicts.
The State Department just announced it will issue "Level 4: Do Not Travel" advisories for roughly 80% of countries due to Covid-19 risk and urges U.S. citizens to "reconsider all travel abroad." pic.twitter.com/5BpCDKOgLc
— Andrew Solender (@AndrewSolender) April 19, 2021
Ruling Class: The Scamdemic Won't End Until The WHOLE WORLD Is Vaccinated
The updated guidelines seem to be based on the CDC's advisory published on Monday. Unvaccinated people are advised to delay or cancel any international travel, according to a report by RT. Americans who have completed immunization with FDA-approved vaccines are still considered "at increased risk for getting and possibly spreading new [Covid-19] variants," the CDC says.
Continue Reading at SHTFPlan.com…