by Amy Furr
Breitbart.com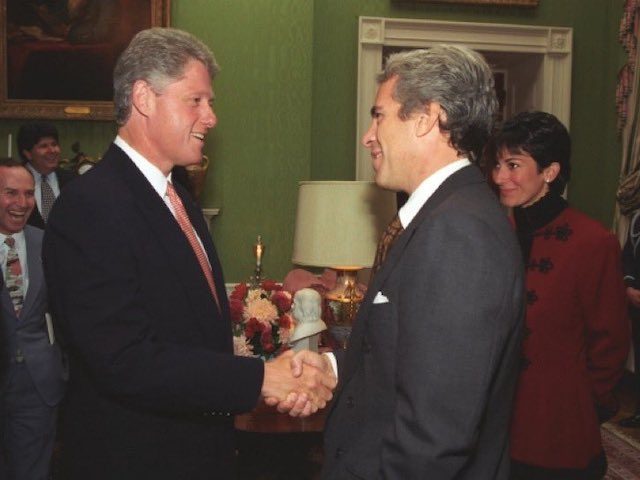 Former President Bill Clinton reportedly once welcomed Ghislaine Maxwell and Jeffrey Epstein to the White House, according to recently published photos.
"The images were published by The Sun, days after Maxwell's last court appearance on sex trafficking charges in Manhattan, related to her alleged procurement of underage rape victims for the convicted pedophile," the New York Post reported Sunday.
According to the outlet, the two were invited to the White House in 1993 after Epstein reportedly donated funds for the Oval Office's refurbishment.
Conservative influencer Arthur Schwartz posted the images online allegedly showing Clinton speaking with Epstein and Maxwell:
Continue Reading at Breitbart.com…