by Mac Slavo
SHTF Plan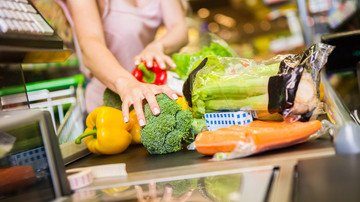 The time to prepare was last year. But there's still a little bit of time left, however, how much is unknown. We should all brace ourselves for a "grocery price shock" in the coming months.
This week, the Bloomberg Agriculture Spot Index, which tracks key farm products. surged the most in almost nine years, driven by a rally in crop futures. With global food prices already at the highest since mid-2014, this latest jump is being closely watched because staple crops are a ubiquitous influence on grocery shelves — from bread and pizza dough to meat and even soda.
If you are not prepared, now is the time to stock up. Consider highly nutritious foods, such as dried beans and sugar-free peanut butter.
Continue Reading at SHTFPlan.com…