by John W. Whitehead
The Rutherford Institute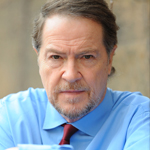 "The church must be reminded that it is not the master or the servant of the state, but rather the conscience of the state. It must be the guide and the critic of the state, and never its tool. If the church does not recapture its prophetic zeal, it will become an irrelevant social club without moral or spiritual authority." – Martin Luther King Jr. (A Knock at Midnight, June 11, 1967)
In every age, we find ourselves wrestling with the question of how Jesus Christ—the itinerant preacher and revolutionary activist who died challenging the police state of his time, namely, the Roman Empire—would respond to the moral questions of our day.
For instance, would Jesus advocate, as so many evangelical Christian leaders have done in recent years, for congregants to "submit to your leaders and those in authority," which in the American police state translates to complying, conforming, submitting, obeying orders, deferring to authority and generally doing whatever a government official tells you to do?
What would Jesus do?
Study the life and teachings of Jesus, and you may be surprised at how relevant he is to our modern age.
Continue Reading at Rutherford.org…