by John Nolte
Breitbart.com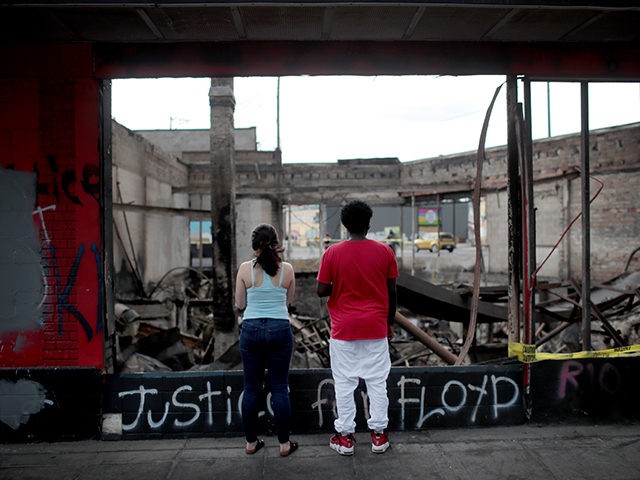 If you live in a city run by Democrats, you need to prepare yourself for the possible aftermath of the Derek Chauvin verdict.
If Chauvin, the Minneapolis police officer on trial for the death of George Floyd (P.S. Minneapolis has been run exclusively by Democrats for decades), is found not guilty, America's left-wing terrorists in Antifa and Black Lives Matter will almost certainly make last year's riots look like a dress rehearsal.
Last summer, after that awful video of Floyd's death hit the Internet, where did the worst of the violence hit? In these Democrat-run cities: Los Angeles; Minneapolis; Fayetteville; Atlanta; New York; Nashville; Seattle; Portland; Philadelphia; Chicago; Milwaukee; Salt Lake; Washington, DC; Detroit; Indianapolis; San Francisco; Kansas City; Houston; Charlotte; Cleveland; Pittsburgh; Denver; Dallas; Phoenix; Tampa; Baltimore; Oakland; Louisville, and even a little place called Kenosha.
Continue Reading at Breitbart.com…