by Victoria Friedman
Breitbart.com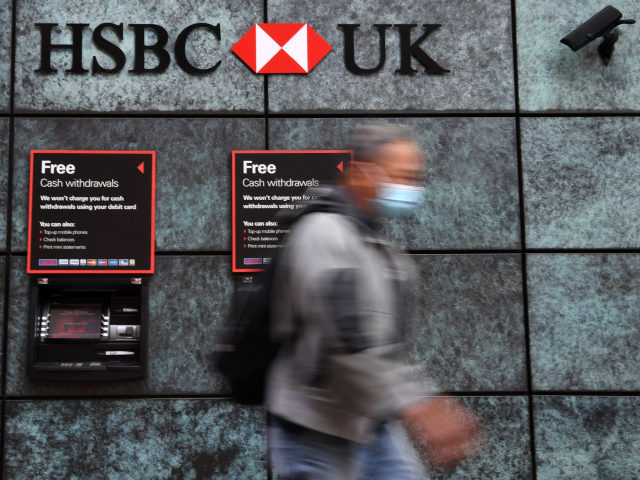 HSBC has said it will "reserve the right" to cancel the accounts of customers who refuse to wear masks inside its UK branches.
The British-based bank — the Hong Kong & Shanghai Banking Corporation (HSBC) founded in 1865 — said that masks are mandatory in all branches unless visitors have a medical exemption.
A spokesman for HSBC told The Mirror on Tuesday that it advises its customers: "If you do visit us, please wear a face covering and maintain a safe distance from others. If individuals put themselves or our colleagues at risk, without a medical exemption, we reserve the right to withdraw their account."
In December, the British multinational froze the account of a church in Hong Kong that backed the pro-democracy movement. That same month, HSBC also froze the accounts of exiled Hong Kong lawmaker Ted Hui, his wife, and his parents, reportedly under the orders of Chinese Communist Party-controlled police.
Continue Reading at Breitbart.com…