Condemns "violence, lawlessness, and mayhem" by his supporters at the Capitol.
by Scott Shackford
Reason.com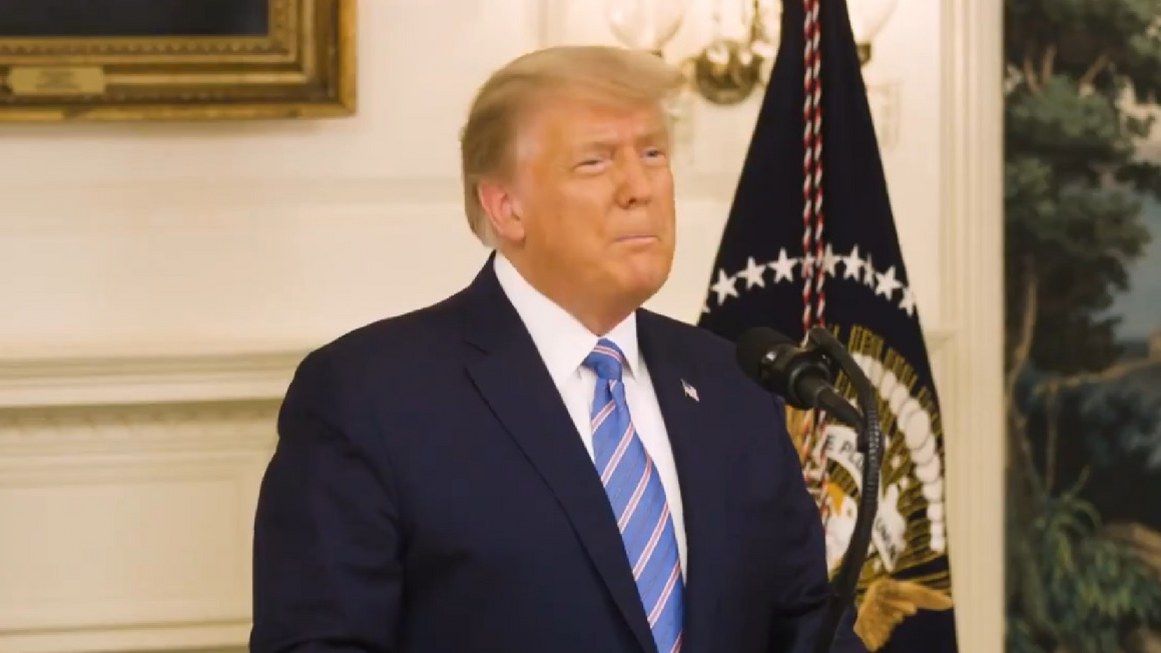 After being temporarily banned from Twitter yesterday, President Donald Trump returning this evening with a video condemning the "heinous attack on the United States Capitol," before acknowledging that he lost November's election and conceding.
"A new administration will be inaugurated on January 20th," he says in the video. "My focus turns to ensuring a smooth, orderly, seamless transition of power. This moment calls for healing and reconciliation."
In the nearly three-minute video, he says he's outraged by the "violence, lawlessness, and mayhem" that took place in his name Wednesday. He claims that he immediately deployed the National Guard to secure the building, which is not what officials were telling the media. It was allegedly Vice President Mike Pence who handled the coordination.
Continue Reading at Reason.com…