General counsel of Texas insurance company fired, while CEO of Illinois-based consulting firm says he's 'embarrassed' over his participation
by Chip Cutter and Emily Glazer
Market Watch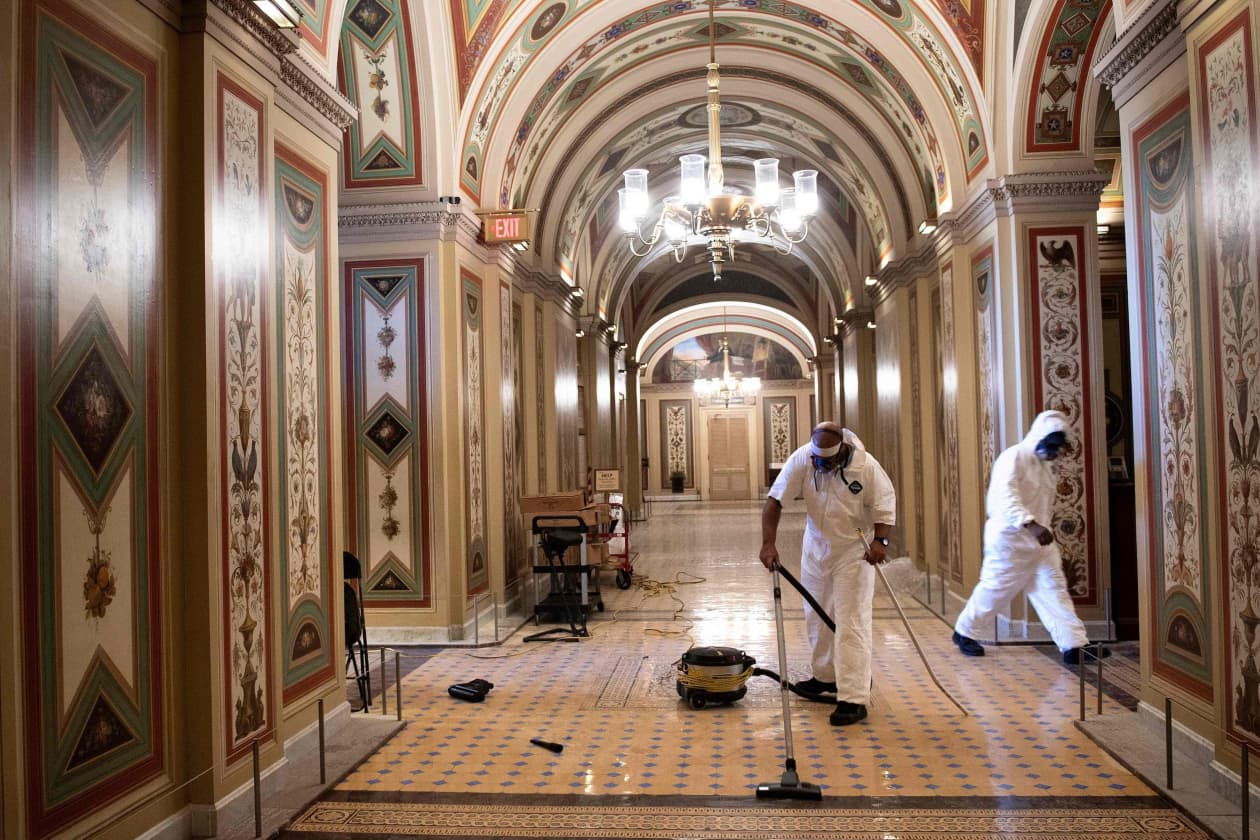 In the wake of the riot at the Capitol, companies moved to cut ties with President Trump and his supporters and fired workers who participated.
Capitol Report: Betsy DeVos, Elaine Chao, Mick Mulvaney and others quit administration after siege on Capitol Hill
Facebook Inc. banned Trump indefinitely and Canada-based Shopify Inc. closed online stores associated with Trump's campaign and businesses. Publisher Simon & Schuster said it would drop a coming book by Sen. Josh Hawley, a key backer of Trump's election claims. Dozens more executives and trade groups denounced the takeover of the Capitol and called for the removal of the president.
A number of companies said they fired employees who participated in the riot at the Capitol after seeing employees in photos and videos posted to social media.
Continue Reading at MarketWatch.com…