from Zero Hedge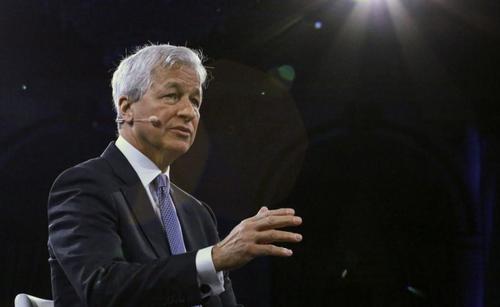 Proponents of the QAnon "conspiracy theory," which the NYT can't seem to stop writing about, are going to love seeing this.
A memo that has reportedly been circulating among policymakers on both sides of the aisle for weeks was finally released to the press on Tuesday when Dealbook editor and CNBC "Squawk Box" host Andrew Ross Sorkin got the scoop: a memo penned by a group of senior-level bureaucrats, including – who else? – Henry Kissinger and former British Prime Minister Tony Blair has provided a kind of "blueprint" for the Biden Administration to undo all of President Trump's trade-war tactics and other policies that didn't exactly help promote free trade.
As Trump recounted in his farewell video published earlier Tuesday afternoon, his administration dramatically altered the American trade landscape, pulling the US out of the TPP, renegotiating Nafta into the USMCA, and – most consequentially, at things would turn out – the trade war with China, which inspired waves of hysterical lobbying by the Chamber of Commerce and special-interest groups from Big Tech to Wal-Mart and other major retailers, and others.
Continue Reading at ZeroHedge.com…