from Zero Hedge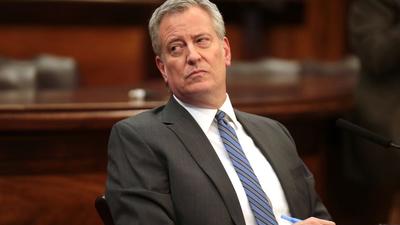 Stocks are leaking lower Monday morning, erasing some of this morning's vaccine-induced (and possibly dollar- and Brexit-induced) bump,after NYC Mayor Bill de Blasio brought up the possibility of a "full shutdown" of NYC on Monday, the day that restaurants in the city were forced to close as new bans on indoor dining went into effect.
As restaurant workers across the city took to social media to offer closing restaurants (many of which will probably never reopen) one last toast, the mayor warned that there could be even more economic pain ahead, as COVID numbers and hospitalizations climb across the city and across the state, even as its health-care workers will be among the first in the country to get the vaccine).
"There's the potential of having to do a full pause, a full shutdown, in the coming weeks, because we can't let this kind of momentum go," de Blasio said on CNN when asked Monday morning about comments made by Gov. Andrew Cuomo last week, when the governor warned about a bigger shutdown.
Continue Reading at ZeroHedge.com…