The top Democrats originally supported a $2.2 trillion measure.
by Billy Binion
Reason.com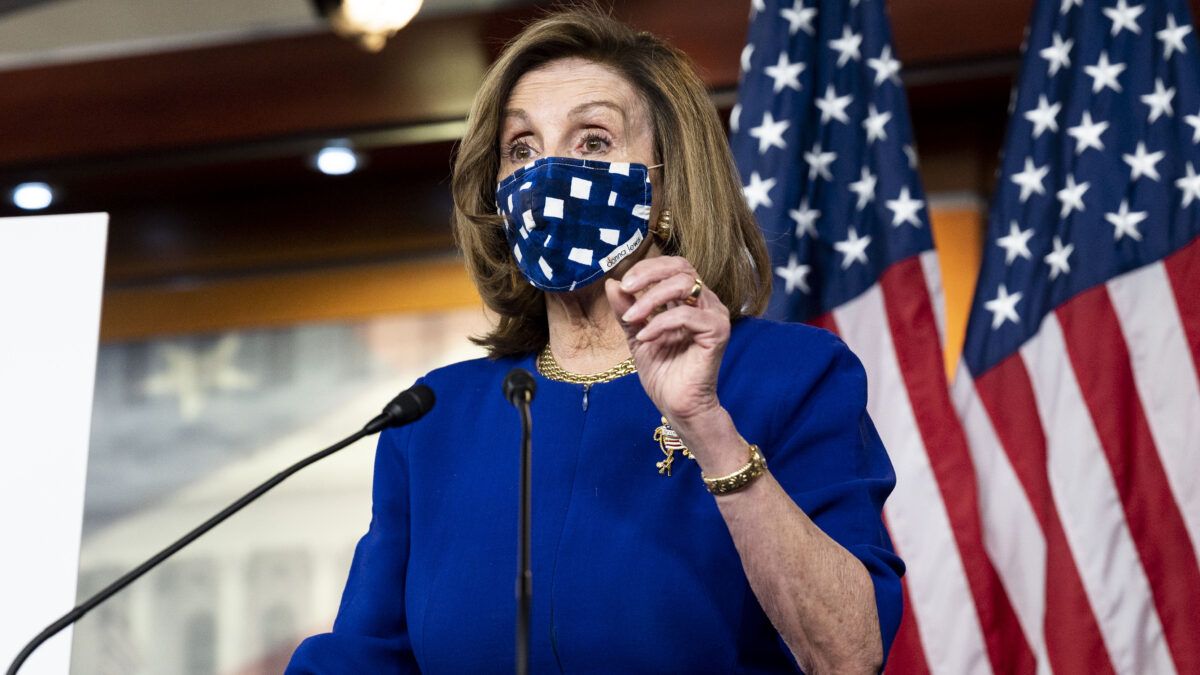 House Speaker Rep. Nancy Pelosi (D–Calif.) and Senate Minority Leader Sen. Chuck Schumer (D–N.Y.) on Wednesday agreed that a bipartisan $908 billion coronavirus relief bill should form the foundation for an impending package as lawmakers seek to deliver aid to those struggling amid the COVID-19 pandemic. But Senate Majority Leader Sen. Mitch McConnell (R–Ky.) appeared to reject that same plan the day prior, instead pushing a $500 billion measure that reportedly has President Donald Trump's support.
Pelosi and Schumer initially championed a $2.2 trillion piece of legislation. The pared-down bill includes $160 billion for state and local governments, $288 billion in small business assistance, and money for $300 weekly federal unemployment benefits to supplement state benefits.
Continue Reading at Reason.com…