by Joel B. Pollak
Breitbart.com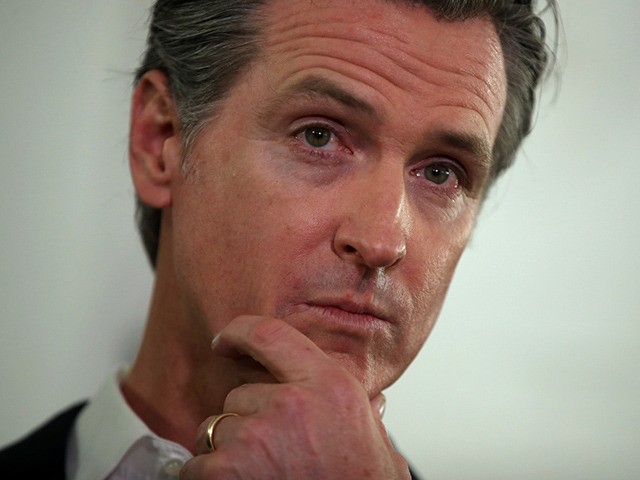 An effort to recall California Gov. Gavin Newsom (D) has reportedly reached the halfway mark, as organizers claim they have collected half of the 1.5 million signatures needed by mid-March to put the issue to voters statewide.
The Associated Press reported Tuesday:
It's not uncommon in California for residents to seek recalls but they rarely get on the ballot – and even fewer succeed. Several launched against Newsom faded but another attempt is drawing greater attention as his fortunes change while he enters a critical stretch in his governorship.
Newsom received high praise for his aggressive approach to the coronavirus last spring, when he issued the nation's first statewide stay-at-home order. Now there is growing public angst over subsequent health orders that have shuttered schools and businesses and a massive unemployment benefits fraud scandal, while a public shaming continues for his ill-advised dinner at the French Laundry in Napa Valley, an establishment that features a white truffle and caviar dinner for $1,200 per person.
Continue Reading at Breitbart.com…