by Charlie Spiering
Breitbart.com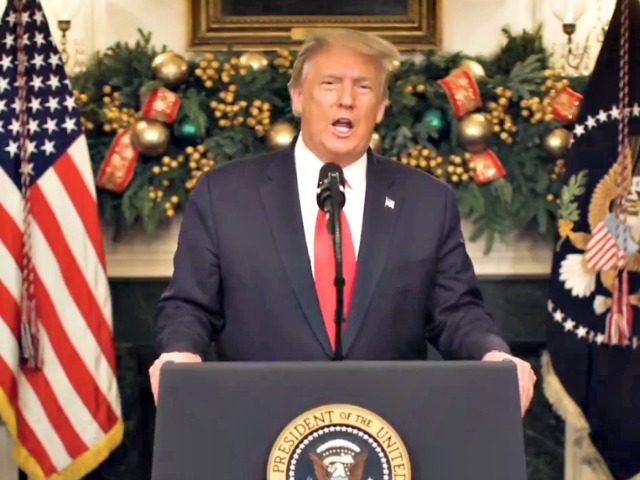 President Donald Trump demanded Tuesday that Congress amend the coronavirus rescue package and government funding bill before sending it to his desk.
The massive 5,593-page bill was passed by both the House and the Senate on Monday night but immediately drew criticism for only sending $600 of direct aid to each American.
Trump criticized the bill for extending direct coronavirus relief payments to family members of illegal aliens, getting up to $1,800 each.
"This is far more than the Americans are given," Trump said.
The president did not say he would veto the bill but demanded that Congress amend it before sending it to his desk.
"I am asking Congress to amend this bill and increase the ridiculously low $600 to $2000, or $4000 for a couple," he said.
Continue Reading at Breitbart.com…