by Charles Hugh Smith
Of Two Minds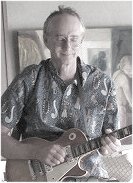 As for stock markets–the devil take the hindmost.
Let's keep it simple: US dollar up, stocks down. US dollar down, stocks up. Stocks up, billionaires get richer. Since that spot of bother in March 2020 when the US dollar (USD) soared and stocks cratered, the USD has been in a free-fall, boosting the wealth of America's Robber Barons and various other skimmers, scammers and other undeserving scoundrels.
Chief among the undeserving scoundrels feasting on the decline of the USD are global stock markets which have soared not because revenues and profits are soaring but because the USD has plummeted.
The Federal Reserve is widely worshiped as the Ultimate Power in the Universe, a kind of financial Death Star. The Fed has seen fit to crush the USD to further boost the wealth of billionaires and save global stock markets from their well-deserved ruin. Saving the world, ho-hum, just another day for the god-like Fed.
Continue Reading at OfTwoMinds.com…