by Charles Hugh Smith
Of Two Minds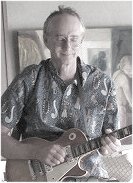 So party on, because "the worst year ever" is ending and the rebound of financial markets, already the greatest in recorded history, will only become more fabulous.
Of the lavish banquet of absurdities laid out in 2020, one of the most delectable is Time magazine's December 14 cover declaring that 2020 was the "worst year ever." You're joking, right? In history's immense tapestry of human misery, it's not even in the top 100 worst years.
Consider 1177 B.C., when many of the great civilizations of the Mediterranean Sea and Mideast collapsed, and the survivors struggled through a pre-modern Dark Ages. This book assembles what is known about this catastrophic era: 1177 B.C.: The Year Civilization Collapsed.
Then there's 1644 A.D., when the Ming Dynasty was overthrown by the Manchu invasion, a series of self-reinforcing misfortunes stemming from extremes of climate (a.k.a. The Little Ice Age) that left millions hungry and vulnerable to disease and the predation of roving bandit armies.
Continue Reading at OfTwoMinds.com…