by Charles Hugh Smith
Of Two Minds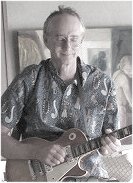 Put another way: the elites have cannibalized the system so thoroughly that there's nothing left to steal, exploit or cannibalize.
The global elites' techno-fantasy of a completely centralized future, The Great Reset, is addressed as a future project. Too bad it already happened in 2008-09. The lackeys and toadies tasked with spewing the PR are 12 years too late, and so are the critics listening to the PR with foreboding.
Simply put, events outran our understanding of them. The future already manifested while we were trying to cram the present arrangement into an obsolete conceptual framework.
In broad-brush, the post-World War II era ended around 1970. The legitimate prosperity of 1946-1970 was based on cheap oil controlled by the U.S. and the hegemony of the U.S. dollar. Everything else was merely decoration.
Continue Reading at OfTwoMinds.com…