by Charles Hugh Smith
Of Two Minds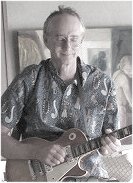 The reality is the roulette wheel is rigged and only chumps believe it's a fair game.
It's easy to lay America's visible frustrations at the feet of Covid lockdowns or political polarization, but this conveniently ignores the real driver: systemic unfairness. The status quo has been increasingly rigged to benefit insiders and elites as the powers of central banks and governments have picked the winners (cronies, insiders, cartels and monopolies) and shifted the losses and risks onto the losers (the rest of us).
We now live in the world the 19th-century French economist Frederic Bastiat so aptly described: "When plunder becomes a way of life for a group of men in a society, over the course of time they create for themselves a legal system that authorizes it and a moral code that glorifies it."
Continue Reading at OfTwoMinds.com…