by Mac Slavo
SHTF Plan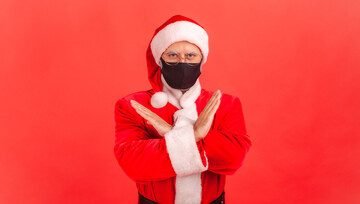 Residents in Los Angeles have been ordered to stay at home on house arrest until Christmas week. All gatherings except those done for church & protesting have been prohibited.
Residents are advised to stay home as much as possible and always wear a face-covering over their nose and mouth when they are outside their household and around others, according to RT.
Los Angeles County Issues Stricter Lockdown Orders – https://t.co/6VQflMiG59 pic.twitter.com/HYdIVSP8W4
— JoeMyGod (@JoeMyGod) November 28, 2020
Besides take-out and delivery, restaurants and bars will remain closed under the new demand. Certain other "non-essential" facilities, such as playgrounds and card rooms, will be closed altogether. Outdoor recreation will be "permitted", but only for individuals from the same household, who will be required to wear face coverings and remain six feet away from other people.
Continue Reading at SHTFPlan.com…