by Pam Martens and Russ Martens
Wall Street on Parade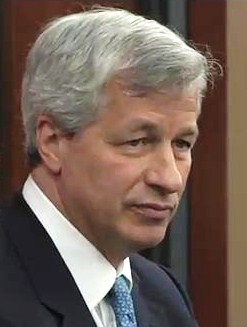 Each quarter publicly traded companies file a form known as the 10-Q with the Securities and Exchange Commission. The 10-Q filed by the largest bank in the United States, JPMorgan Chase, on November 2 carried a very disturbing paragraph that had not appeared in the 10-Q the bank filed on August 3. The paragraph reads as follows:
"JPMorgan Chase Bank, N.A. has been advised by one of its U.S. regulators of a potential civil money penalty action against the Bank related to historical deficiencies in internal controls and internal audit over certain advisory and other activities. The Bank already has controls in place to address the deficiencies related to the proposed penalty. The Firm is currently engaged in resolution discussions with the U.S. regulator. There is no assurance that such discussions will result in resolution."
Why is this paragraph so disturbing? First of all, the words "deficiencies" and "audit" are not two words that one wants to read in the same sentence pertaining to any Wall Street bank. But they are particularly frightening when it comes to the largest bank in the United States that has racked up an unprecedented five criminal felony counts – to which it admitted guilt – in the past six years. That's five more felony counts than the bank racked up in the prior 100 years of its existence.
Continue Reading at WallStreetOnParade.com…