by Pam Martens and Russ Martens
Wall Street on Parade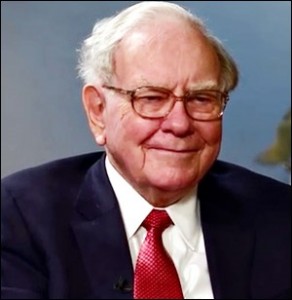 According to the 13F filing that Warren Buffett's Berkshire Hathaway made with the Securities and Exchange Commission for the quarter ending December 31, 2019, it held 59.5 million shares of JPMorgan Chase with a total value at that time of $8.29 billion. By June 30 of this year, that position had been trimmed by more than half, to 22.2 million shares. By September 30, one day after JPMorgan Chase had just admitted to its fourth and fifth felony count in the past six years, brought by the U.S. Department of Justice, Berkshire Hathaway's position in JPMorgan Chase tallied up to just under 1 million shares, a 98 percent reduction from the beginning of the year, according to the SEC filing Berkshire Hathaway made on Monday.
And it's not like Buffett is simply getting out of all big bank stocks. According to the same 13F filing for September 30, Berkshire Hathaway still held a whopping $24 billion in Bank of America stock; $4.7 billion in U.S. Bancorp; $3 billion in Wells Fargo; and $2.5 billion in Bank of New York Mellon.
Continue Reading at WallStreetOnParade.com…