by Pam Martens and Russ Martens
Wall Street on Parade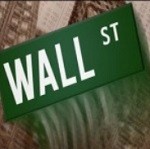 Last week, the New York Times' Emily Flitter, Jeanna Smialek and Stacy Cowley provided an excellent rundown of the dangerous rollbacks of regulations on the big banks by federal regulators appointed by Donald Trump.
Today, in preparation for a hearing with these regulators, the House Financial Services Committee has released a Memorandum that further outlines how the safety and soundness of the biggest banks have been impacted by changes to regulations.
Many of the rollbacks or watering down of the bank rules have occurred quietly or without the attention of mainstream media. Taken together, the rule changes are striking in their reckless disregard for the safety and soundness of a sector that blew itself up just 12 years ago, taking the U.S. economy and U.S. housing market down with it, while getting propped up with the largest taxpayer and Fed bailout in U.S. history.
Today's House Memorandum contains one paragraph regarding the de-regulation of derivatives (swaps) that should send a shiver down the spine of every American. It reads:
Continue Reading at WallStreetOnParade.com…