by Mac Slavo
SHTF Plan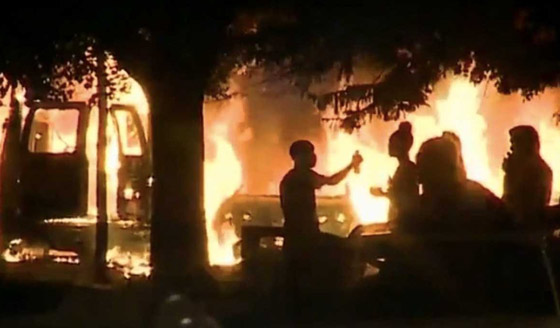 The election anger has begun. In a fight outside of the White House after the elections, four "Trump supporters" ended up stabbed. Or is this just a false flag to rile up the already divided populace and cause more chaos? You decide.
Three men and a woman, who identified themselves as supporters of Donald Trump, have been taken to hospital with non-life-threatening knife injuries, according to a report by RT. We were promised violence in the past several months leading up to the vote. It looks like it's started.
It isn't clear if the fight that resulted in the stabbing occurred in connection with a protest rally staged in front of the presidential residence on the election night. The scuffle happened near the intersection of 14th Street and New York Avenue Northwest around 2:30 a.m. EST, police reported. Law enforcement is now looking for three suspects over the incident.
Continue Reading at SHTFPlan.com…