by Pam Martens and Russ Martens
Wall Street on Parade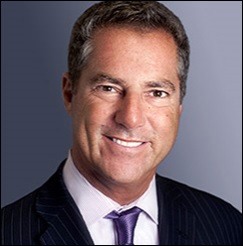 After successfully warding off barbarians outside the gates of the local election offices during the count of mail-in ballots, President-elect Joe Biden now has a new army of barbarians to deal with. According to the Center for Responsive Politics, using data collected by the Federal Election Commission, the industry category called "Finance, Insurance & Real Estate" donated a stunning $201,675,240 to Biden's campaign and PACs supporting him. Add to that the category of "Lawyers and Lobbyists," which donated $52,378,087, and you're looking at a cool quarter of a billion dollars.
The bulk of the $52 million that came from "Lawyers and Lobbyists" was donated by the lawyers and partners of the big law firms that represent the biggest Wall Street banks and securities firms. Big donors to Biden and the Democratic Party in the 2019/2020 cycle hail from such law firms as Kirkland & Ellis; Paul Weiss; Akin Gump; Sullivan & Cromwell; Covington & Burling; and Sidley Austin, to name just a few.
Continue Reading at WallStreetOnParade.com…