by Wolf Richter
Wolf Street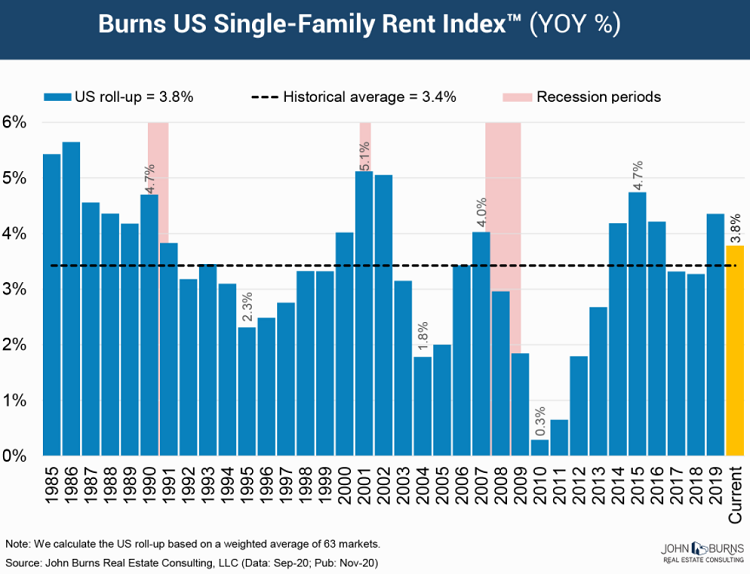 Californians applying to lease single-family houses in Arizona, Nevada & Texas doubled from year ago; migration from New York & New Jersey to Florida similar: American Homes 4 Rent.
Like so many trends, the growth in the number of single-family houses for rent, and the increase in rents at those houses, preceded the Pandemic, but the Pandemic has accelerated them. In September, single-family rents across the nation rose 3.8% from a year ago, according to the Burns Single-Family Rent Index (chart by John Burns Real Estate Consulting, click to enlarge):
[…] The steepest year-over-year increases in single-family rents occurred in Kansas City (+7.7%), Memphis (+7.5%), Tucson (+7.4%), Phoenix (+7.3%) and Sacramento (+7.3%).
Continue Reading at WolfStreet.com…