by Joel B. Pollak
Breitbart.com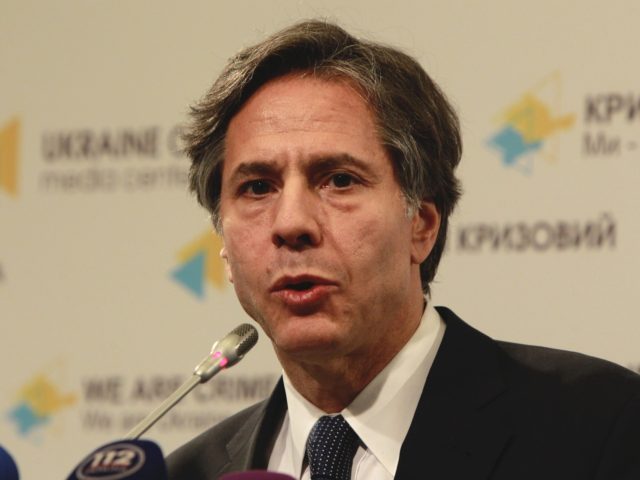 Former Vice President Joe Biden is reportedly set to announce this week that Tony Blinken, who supported the idea of "Russia collusion," would be his Secretary of State.
Bloomberg News reported Sunday evening:
President-elect Joe Biden intends to name his longtime adviser Antony Blinken as secretary of State, according to three people familiar with the matter, setting out to assemble his cabinet even before Donald Trump concedes defeat.
In addition, Jake Sullivan, formerly one of Hillary Clinton's closest aides, is likely to be named Biden's national security adviser, according to two people familiar with the matter. An announcement is expected Tuesday, the people said.
Blinken, who served as deputy secretary of state and deputy national security advisor under President Barack Obama, has also been a New York Times opinion writer and a "global affairs analyst" for CNN. In that capacity, he supported the "Russia collusion" hoax.
Continue Reading at Breitbart.com…