by Charles Hugh Smith
Of Two Minds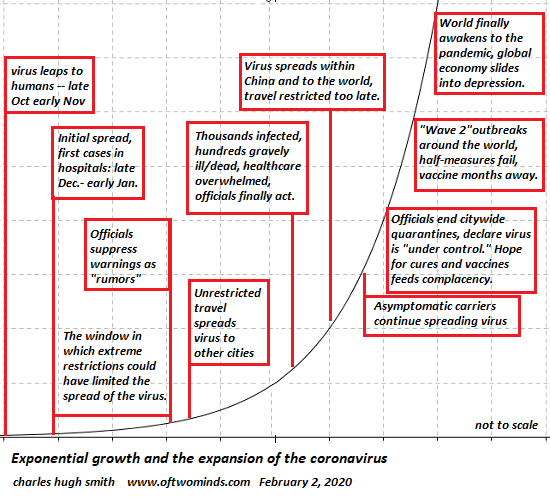 The belief that central banks printing currency can "buy/fix" everything that's broken, lost or scarce is the ultimate in denial, fantasy and magical thinking.
Let's revisit the pandemic projection chart I prepared on February 2, 2020, nine days after authorities publicly acknowledged the Covid virus outbreak in China. Wave 2 shown on the chart is now underway with a vengeance and next up is Global Depression.
This projection was based on two well-known dynamics:
1. History offers a basic template for viral pandemics in which the initial wave dies back in summer and then re-ignites in a second larger Wave 2 in autumn and winter.
2. Humanity's default responses to novel crises: denial, fantasy, magical thinking and manipulating data to support a simplistic, emotionally satisfying ideological position.
Continue Reading at OfTwoMinds.com…