by Charles Hugh Smith
Of Two Minds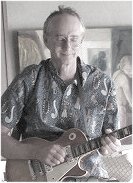 All the staging is a means to an end, and everyone in America is nothing more than a means to an end: close the sale so the few can continue exploiting the many.
You know how realtors stage a house to increase its marketability: first, they remove all evidence that people actually live there. (Of course a vacant house is ideal for staging because there's none of the messy real-life stuff to deal with.)
All the clutter of everyday life must be moved elsewhere so the house can look like a bloodless furniture showroom. In other words, fake.
Then various tricks /cues are employed to activate the sense of "home": induce the "smell of fresh bread" in the kitchen, adorn rooms with vases of fresh flowers, and have a few fake "family" photos set on bookshelves.
We all understand homes for sale are staged for marketing, as are showrooms and any other space devoted to selling. The raison d'etre of the space is to close the sale, so exacting care is given to every signal, cue and nuance.
Continue Reading at OfTwoMinds.com…