The document allegedly signed by Biden details repair work on three laptops
by Mike Emanuel
FOX News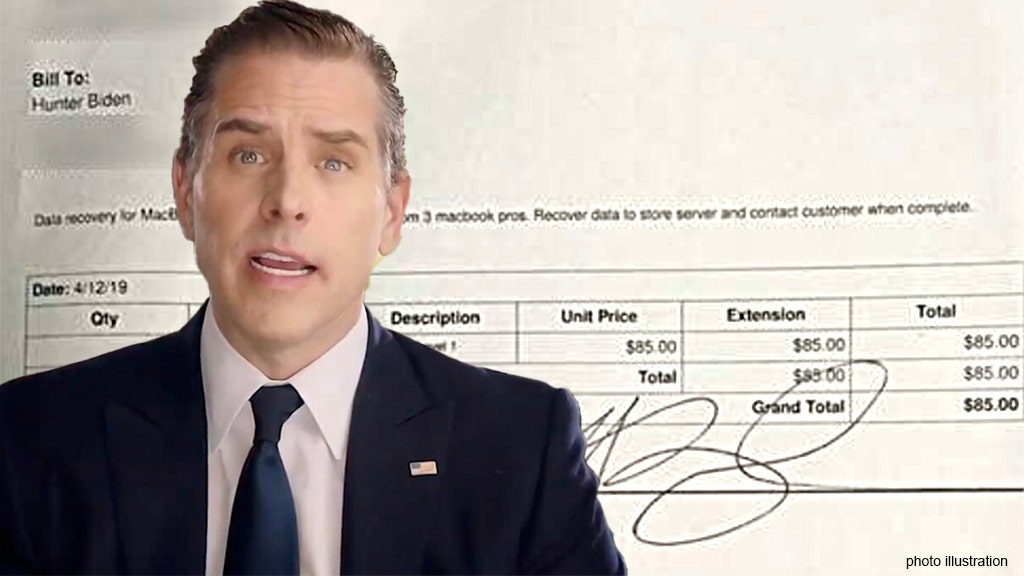 Documents obtained by Fox News appear to show Hunter Biden's signature on paperwork from the Delaware computer repair shop where the former vice president's son reportedly dropped off a laptop that included emails related to his overseas business dealings.
The document allegedly signed by Biden details repair work that was to be performed on three MacBook Pro laptops at "The Mac Shop" in Wilmington, Delaware. Aside from the signature, the paperwork notes Biden's name in the "bill to" section for a cost of $85. Fox News has not verified that the signature is indeed Biden's.
Additional documents obtained by Fox News include FBI paperwork that details the bureau's interactions with John Paul Mac Isaac, the owner of "The Mac Shop" who reported the laptop's contents to authorities, as first reported by the New York Post.