by Michael Snyder
End of the American Dream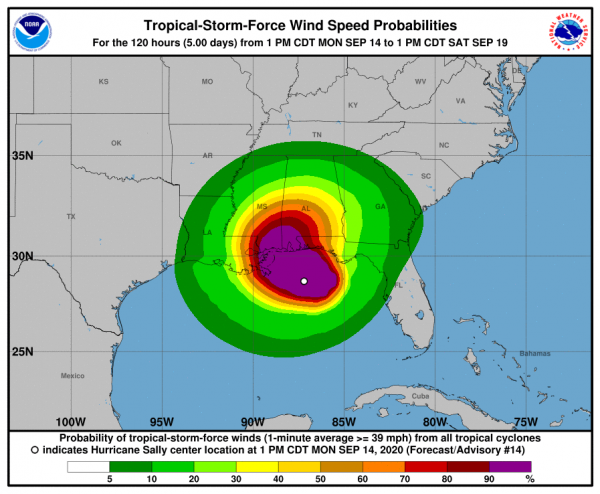 After everything else we have been through in 2020, now here comes Hurricane Sally. It is the seventh hurricane of the 2020 Atlantic hurricane season, and it could end up being the most destructive. On Monday it strengthened into a Category 2 hurricane with 100 mph winds, and we are being told that it could potentially become a Category 3 storm before it finally makes landfall. But the wind speed is not what makes this storm potentially so dangerous. Hurricane Sally is expected to slow down significantly as it approaches the Gulf Coast, and we are now being told that some areas could see up to two feet of rain. That could mean "life-threatening flooding", especially if this storm directly hits New Orleans.
We all remember what happened when Hurricane Katrina hit the city of New Orleans in September 2005. Since that time, we have not seen a hurricane directly hit the city of New Orleans during the month of September, and this is something that I have been tracking every year.
Continue Reading at EndOfTheAmericanDream.com…