President suggests he might not allow FDA to tighten standards for an emergency-use authorization of a coronavirus vaccine
by Connor Smith
Market Watch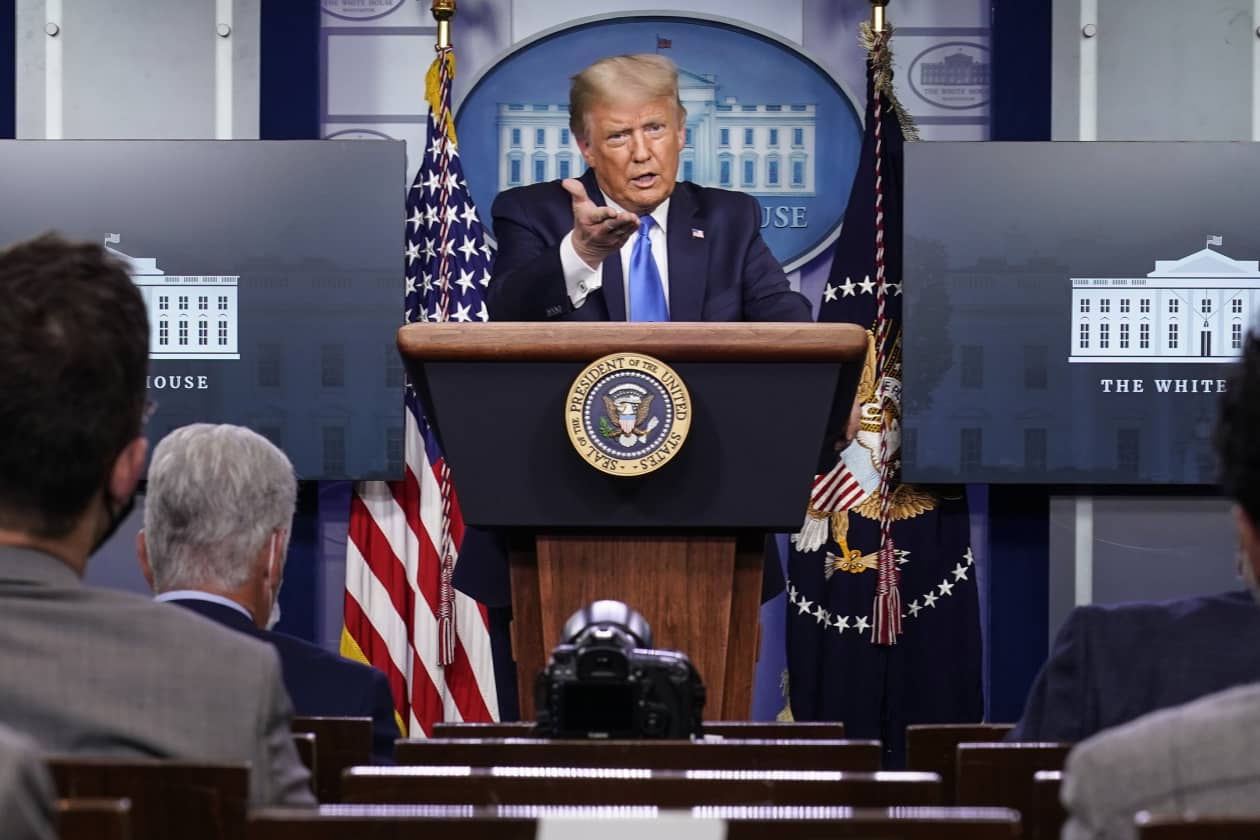 President Donald Trump, saying he needed to take a phone call, departed Wednesday's coronavirus press briefing as a reporter asked him about protests in Louisville, Ky., after no police officer was charged directly over the shooting death of Breonna Taylor.
One officer was charged with wanton endangerment for firing shots into neighboring apartments. Trump applauded Attorney General Daniel Cameron's response to the case.
"He's handling it very well," Trump said, after reading a statement from Cameron that said justice is beholden "only to the facts and to the law."
"If we simply act on emotion or outrage, there is no justice," said Cameron, a Republican, who is often described as a protégé of Senate Majority Leader Mitch McConnell.
Continue Reading at MarketWatch.com…