from Zero Hedge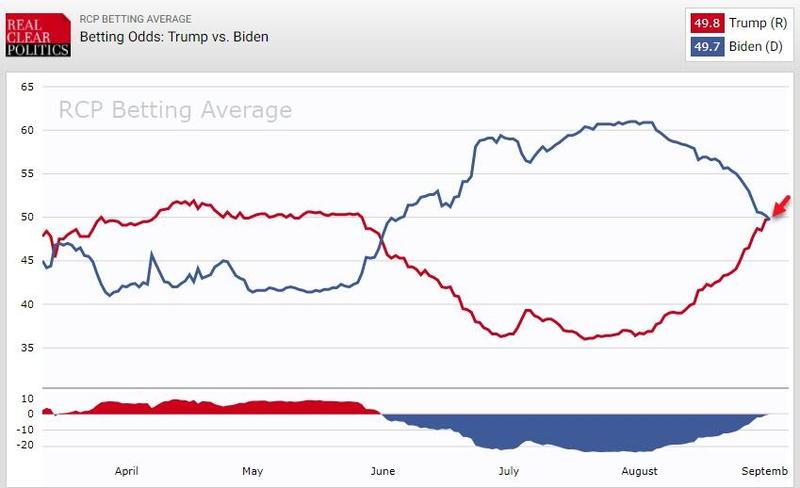 The trend we have been noting for the last week has accelerated overnight and 'the streams have crossed', with the average bookie now seeing it more likely that President Trump wins the 2020 election that Joe Biden.
This huge swing comes as Summit News' Paul Joseph Watson notes that the results of a new national poll reveal that a stunning 28 per cent of black Americans plan on voting for President Donald Trump.
The Atlas Intel poll finds that Biden leads Trump nationally by just three points.
But the real story lies in the percentage of Hispanic and black voters who told the pollsters that they will vote for Trump.
According to the survey, 28 per cent of African-Americans say they plan to vote for Trump, a stunning figure.
Continue Reading at ZeroHedge.com…