by Charles Hugh Smith
Of Two Minds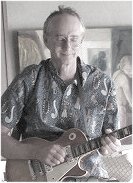 The "take this job and shove it" exodus is silently gathering momentum.
The exodus out of cities is getting a lot of attention, but the exodus that will unravel our economic and social orders is getting zero attention: the exodus from work. Like the exodus from troubled urban cores, the exodus from work has long-term, complex causes that the pandemic has accelerated.
These are the core drivers of the exodus from work.
1. labor's share of the economy has been in multi-decade decline. It's easy to blame globalization and/or automation–and it's true that the decline in labor's share accelerated from 2000 on. But this trend began around 1970, long before China joined the World Trade Organization and the advent of "software eating the world." (see chart below)
Continue Reading at OfTwoMinds.com…